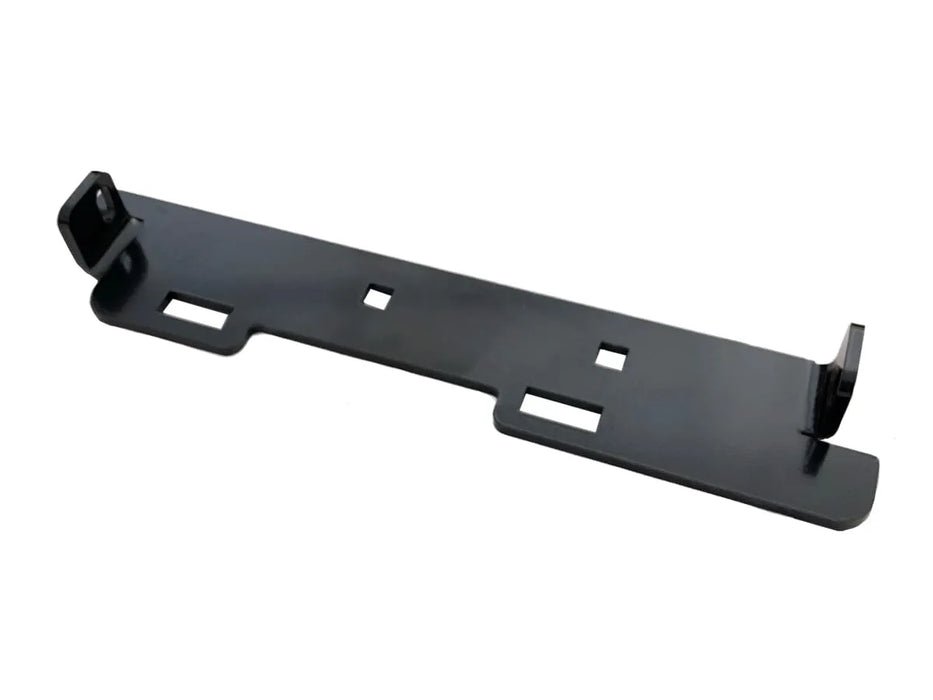 11-82-01 GrassFlap No-Drill Mount for Scag mowers with 11 inches between tabs and 3/4 inch wide tabs. (See description for limitations)
Original price
$30.00
-
Original price
$30.00
The No-Drill mount eliminates the need for drilling holes in your deck to mount the blocker plate. Fits Scag Velocity and Advantage decks, (See Exceptions Below), with at least 11 inches between factory discharge mounting tabs. The No-drill mount fits between the factory tabs and bolts into the same holes as the factory discharge chute. The No-drill mount tabs measure 11 inches inside to inside.
Compatible with GrassFlap models starting with 41P.
Installation
Scag has 2 sizes of discharge mounts, verify your mower has the 11 inch.  No-drill mount will work on mowers with 11-1/2 inches between discharge mounting tabs by using washers and a longer bolt.
Scag no-drill installation guide
Limitations
DOES NOT WORK WITH: 36 & 32 inch walkbehind and 2020 36 & 32 inch v-ride II mowers. Liberty Z with 7/8 inch wide tab requires grinding slot on no-drill wider before is installing.